Recommended Pubs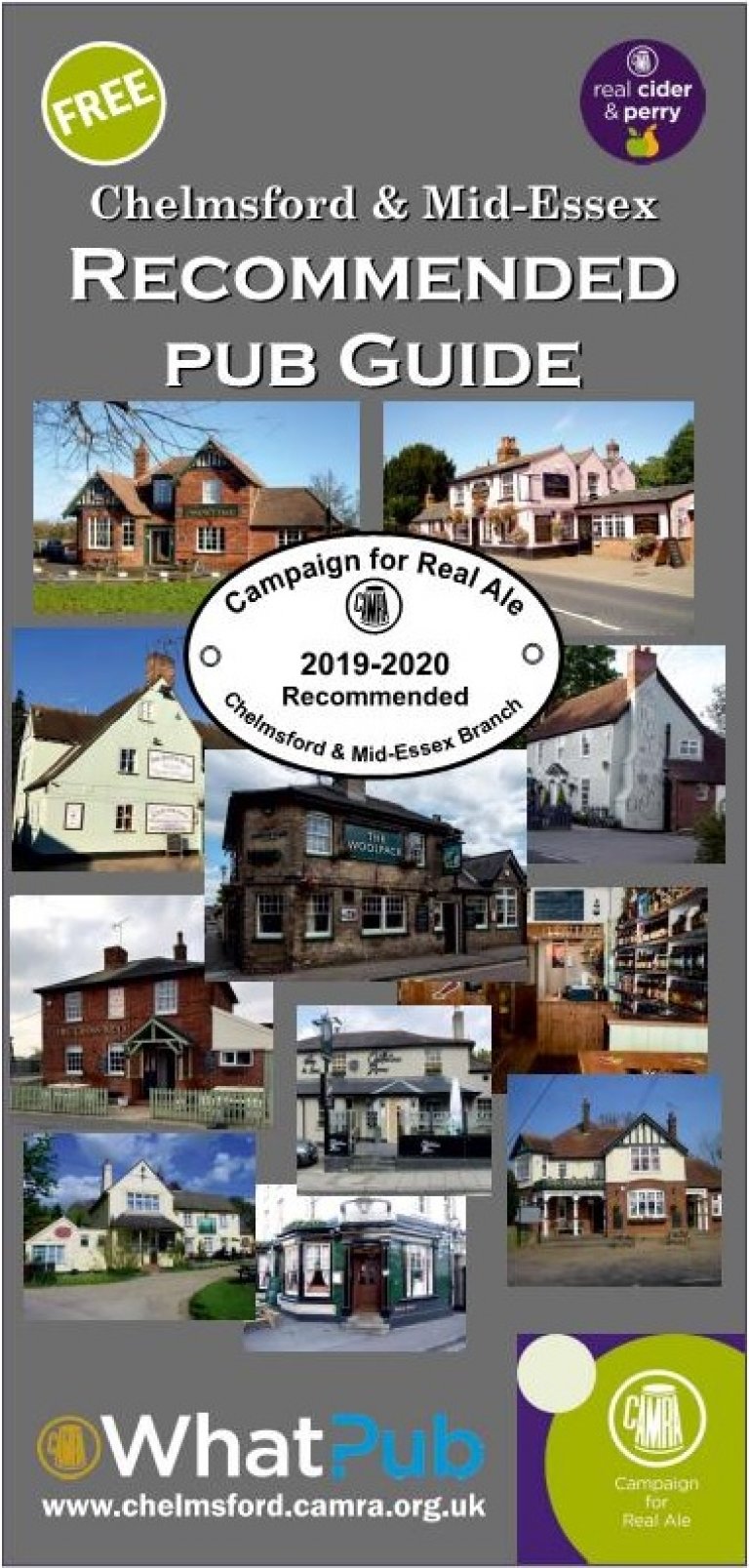 The branch has compiled a list of our top pubs in the Chelmsford & Mid-Essex area. As always, these, we feel, deserve to be recognised and not just for the quality and range of their beers and ciders but hospitality and decor.
Each of the outlets has received a white "Recommended 2020" plaque from the Branch. It is hoped that these will become an established sign of the efforts made by the licensee/manager alongside Cask Marque and that there will be a touch of kudos in being awarded them.
The Pubs booklet is available to download here.
Previous Recommended Pub Guides are also available to download: